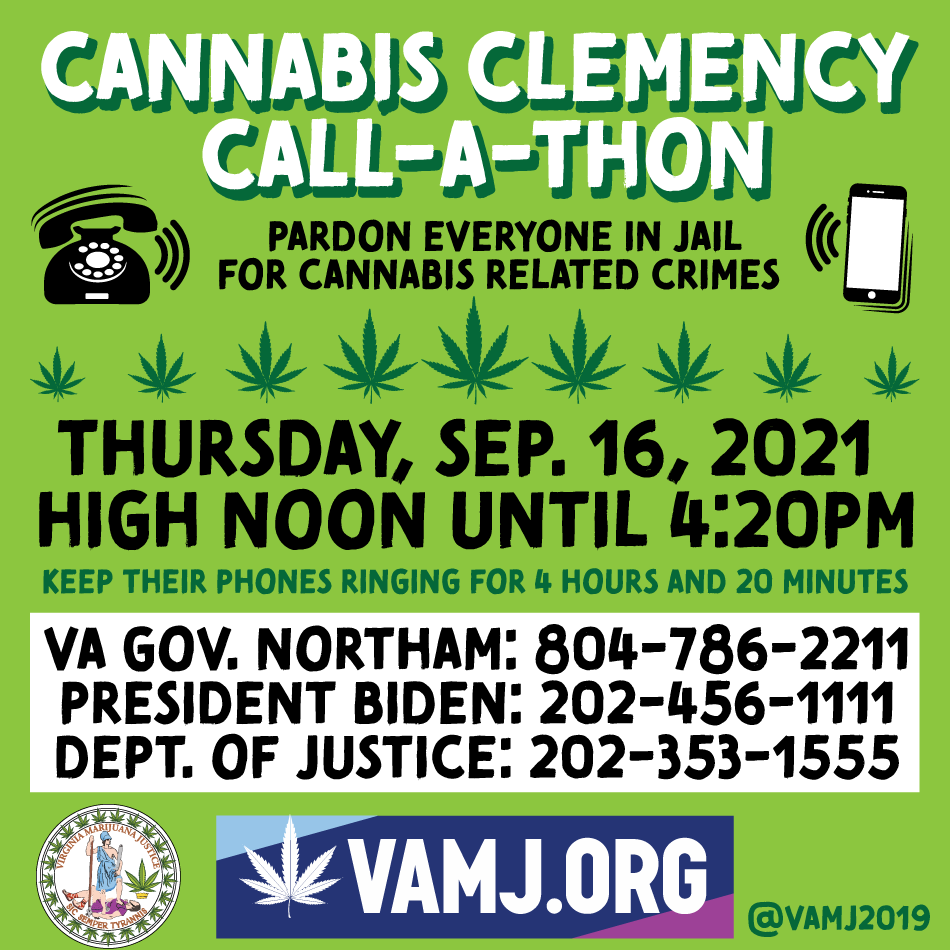 Cannabis has been legalized for home cultivation and possession in Virginia. Clemency was written into the law to allow the release of nonviolent cannabis "offenders", however many of those good people remain in prison. It's time to release those cannabis prisoners of the War on Drugs as well as anyone that has been sent back to jail for a violation simply because they tested positive on a cannabis drug test.
Join us on Thursday, September 16, 2021 from High Noon to 4:20pm and let the Virginia Governor Northam know that there is more work to be done. Let's get those phones ringing to remind the Governor to finish his work on this issue before he leaves office.
Take the opportunity to also call our President and the Dept. of Justice to ask for clemency for Federal non-violent cannabis "offenders".
Help us spread the word by inviting friends and sharing the graphic above!